Regular price
Sale price
$35.96 USD
Unit price
per
Sale
Sold out
BUY 2 BANDS AND SAVE $15

TUCKBAND BUNDLE! Gift to a friend
The Original Tuckband! Effortlessly Elevate Your Style: Achieve Your Perfect Tuck with our Versatile Elastic Band for Transforming Tops into Crop
Features

Luxuriously soft elastic band with seamless design for a minimal profile
One Size Fits Most: Adjustable and versatile size; size easily adjusts from 25 to 40 1/2 inches in length, US size XS (Size 2) to 2XL (Size 22)
No-slip silicone band on interior to comfortably keep your Tuckband in place
Quick & easy to attach with rose slider hardware
Free Shipping in the USA + Free Returns + Full Refund within 30 days
Tucking tops since 2019
Features

Luxuriously soft elastic band with seamless design for a minimal profile
One Size Fits Most: Adjustable and versatile size; size easily adjusts from 25 to 40 1/2 inches in length, US size XS (Size 2) to 2XL (Size 22)
No-slip silicone band on interior to comfortably keep your Tuckband in place
Quick & easy to attach with rose slider hardware
Sizing

One Size Fits Most
Size easily adjusts from 25 to 40 1/2 inches in length
US size XS (Size 2) to 2XL (Size 22)
Tuckband Care

Spot clean with mild soap and water
Share
View full details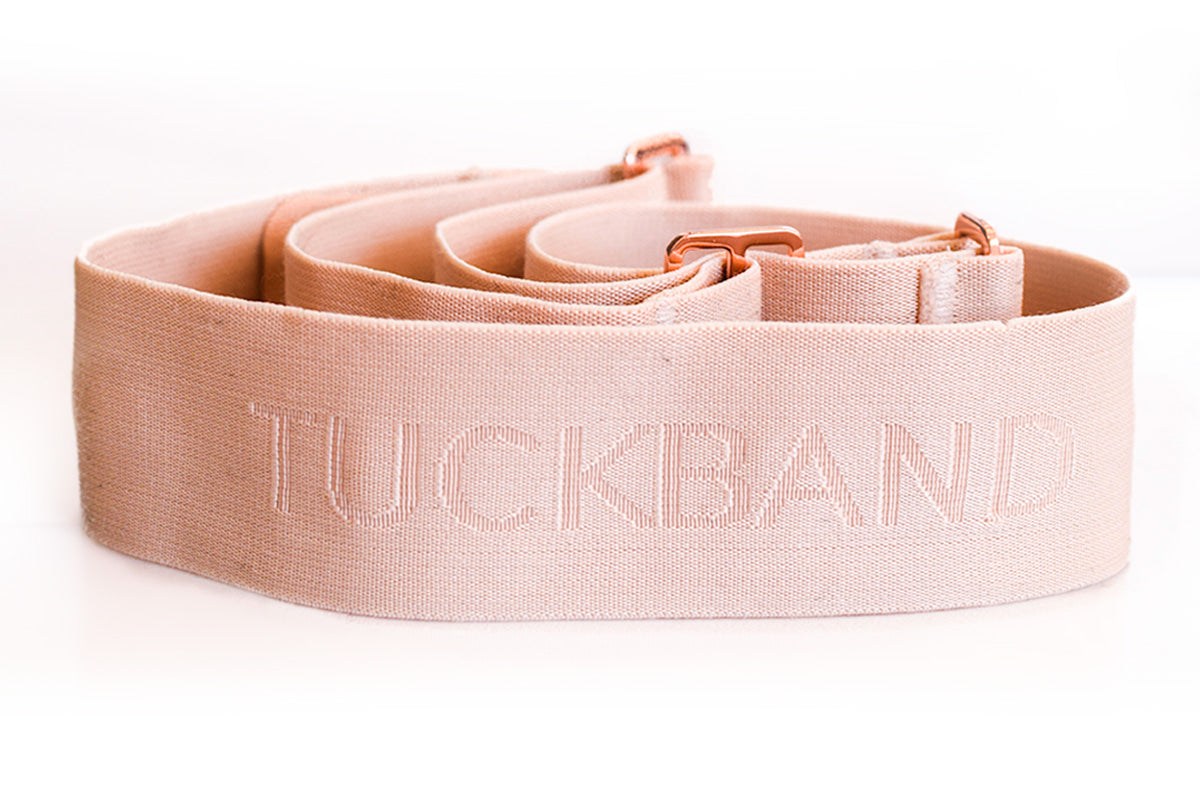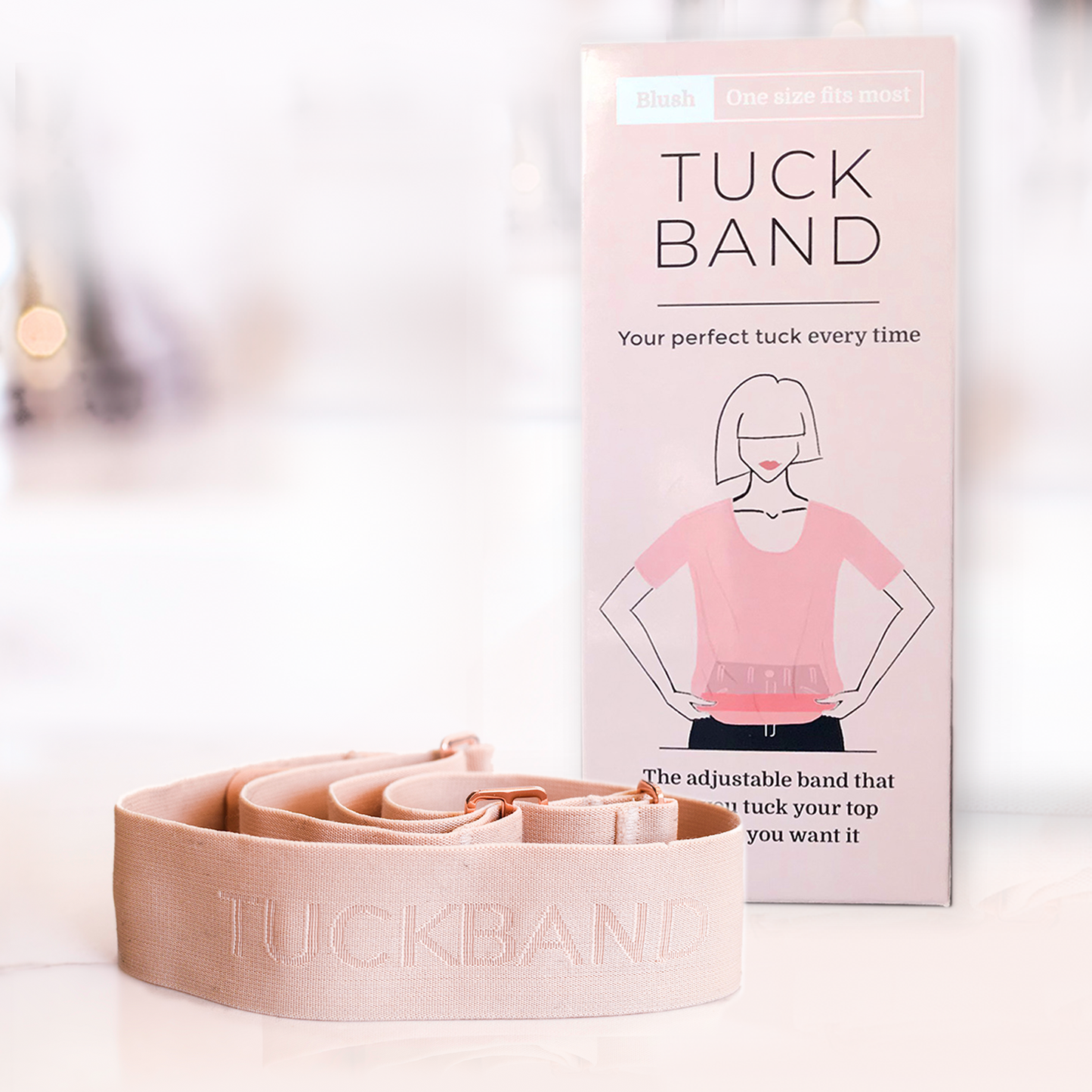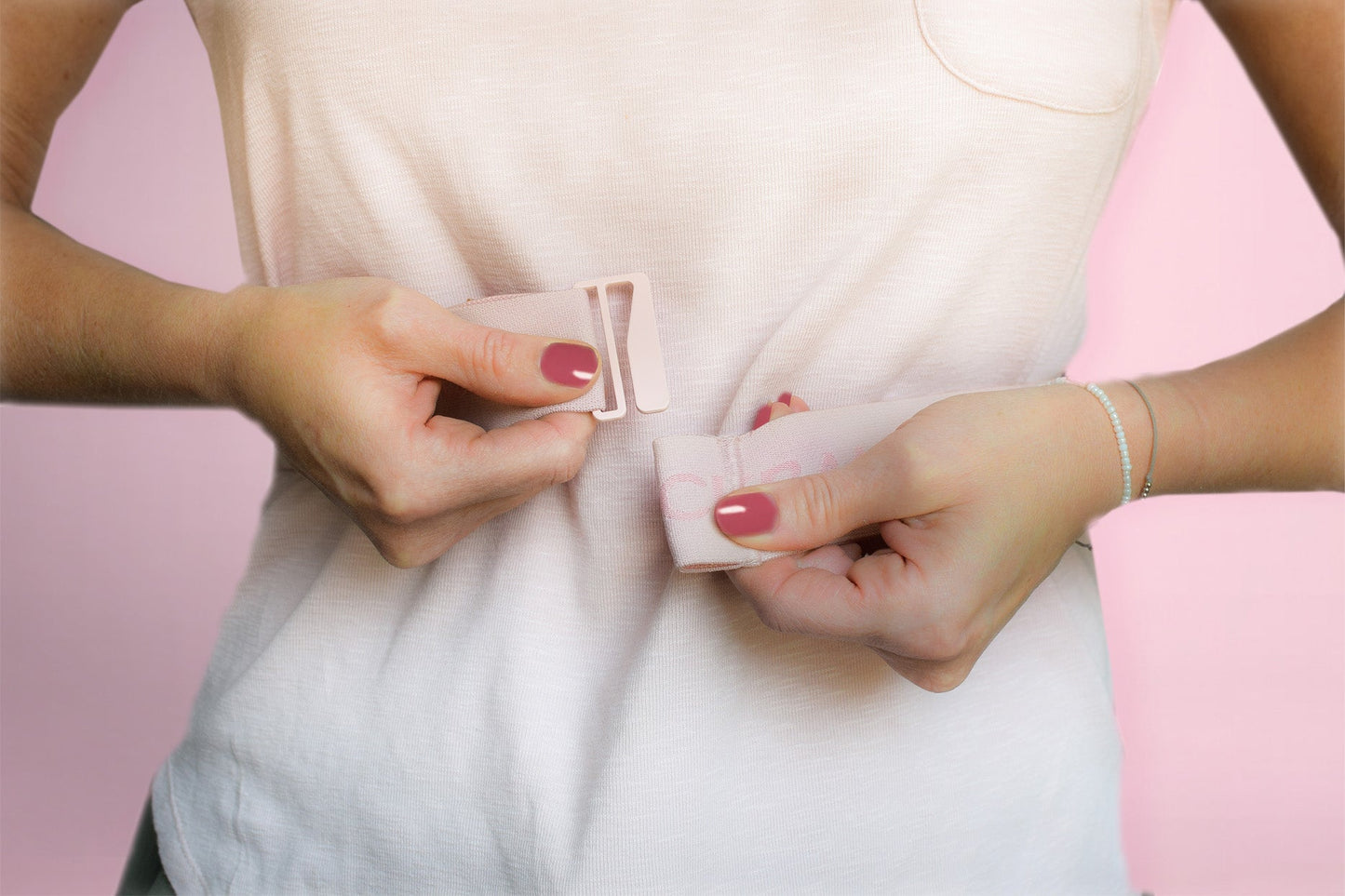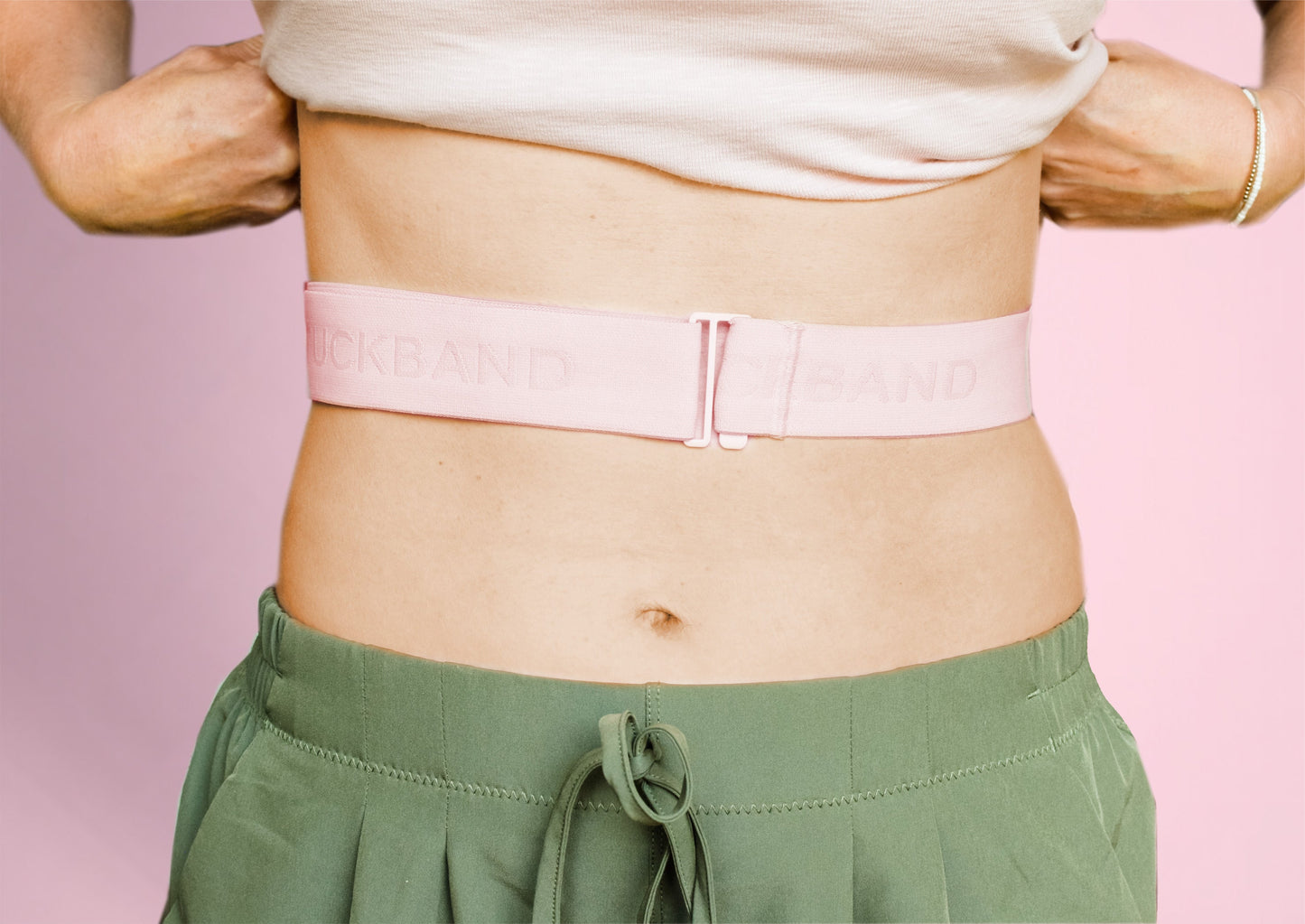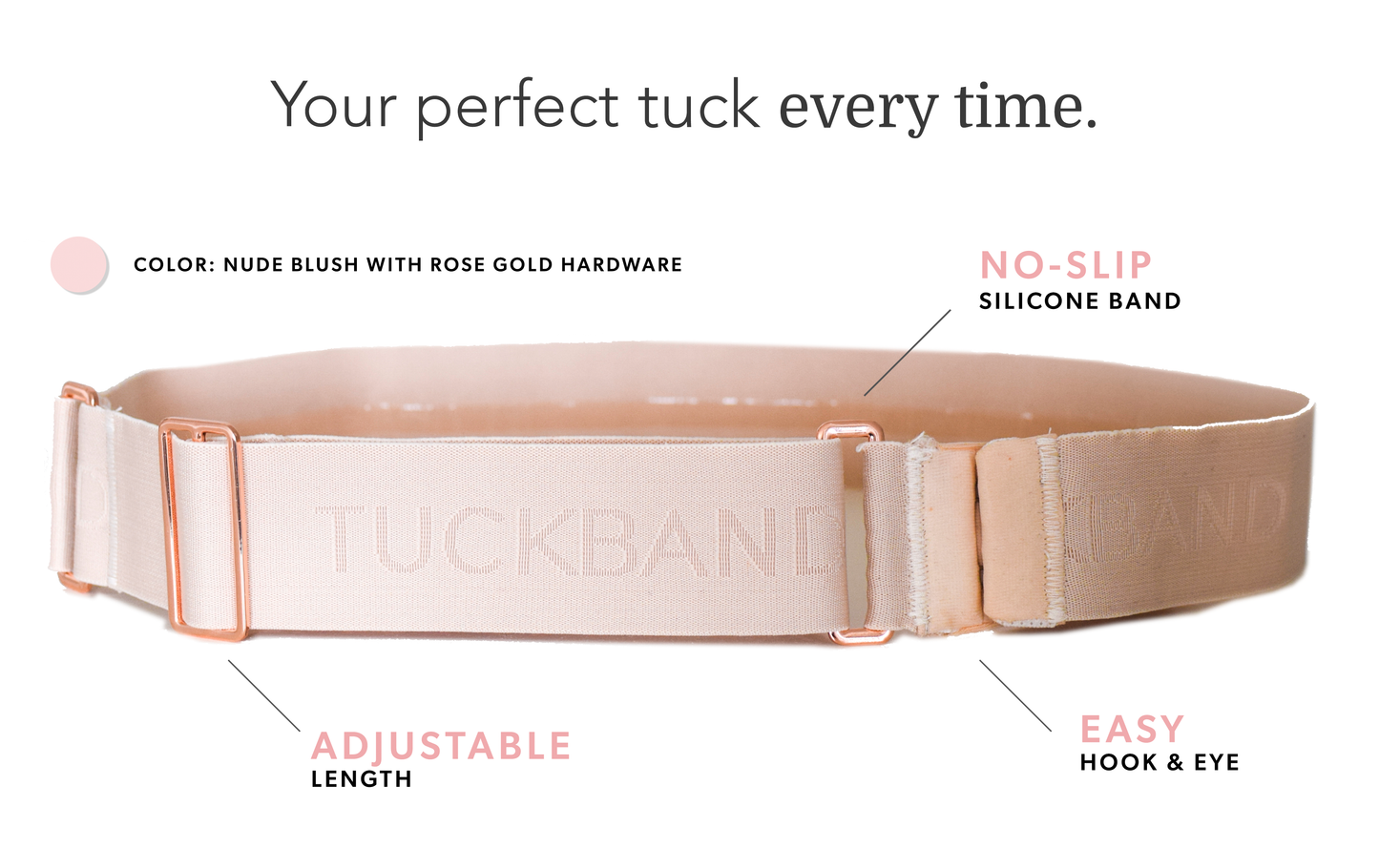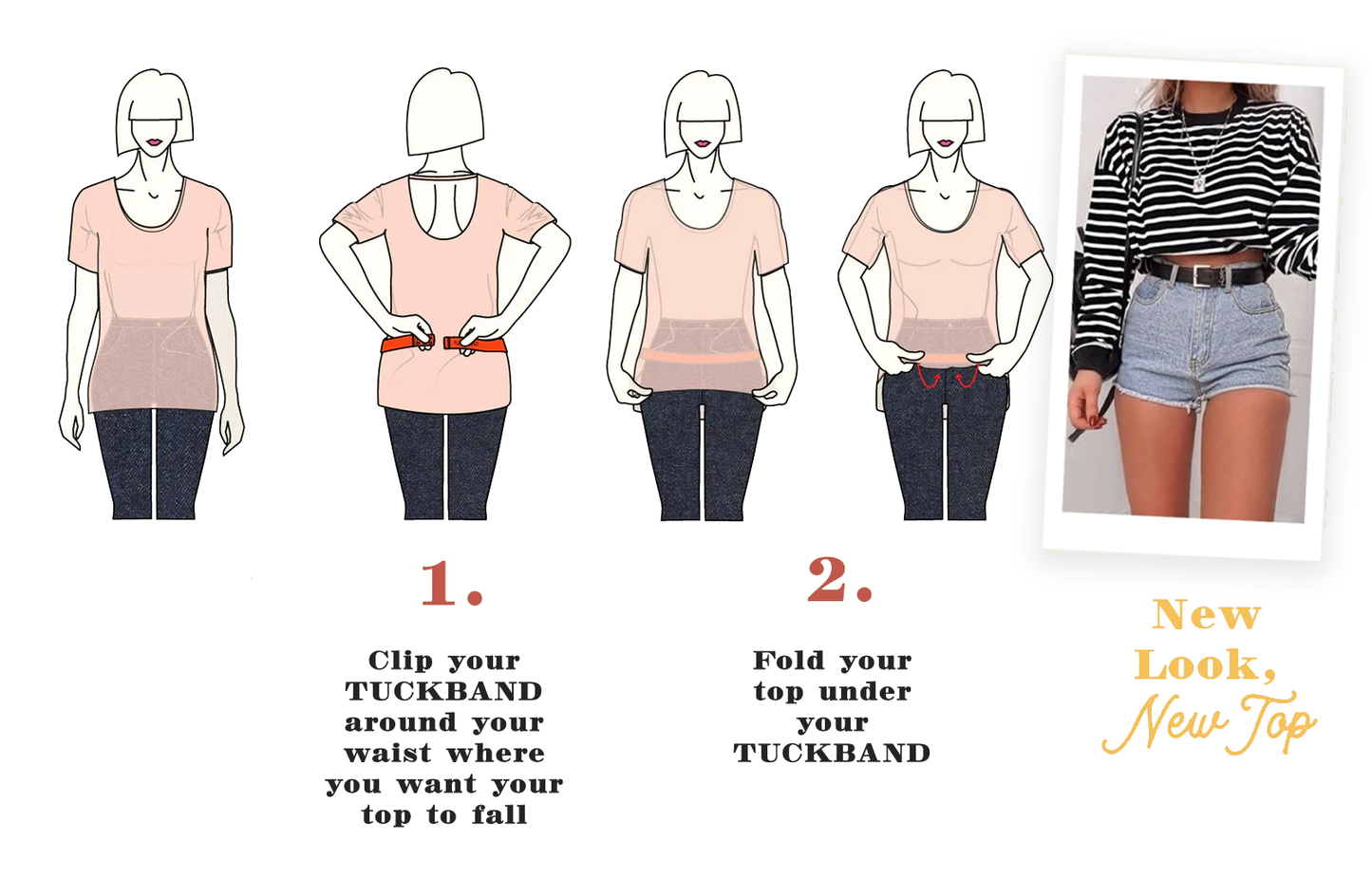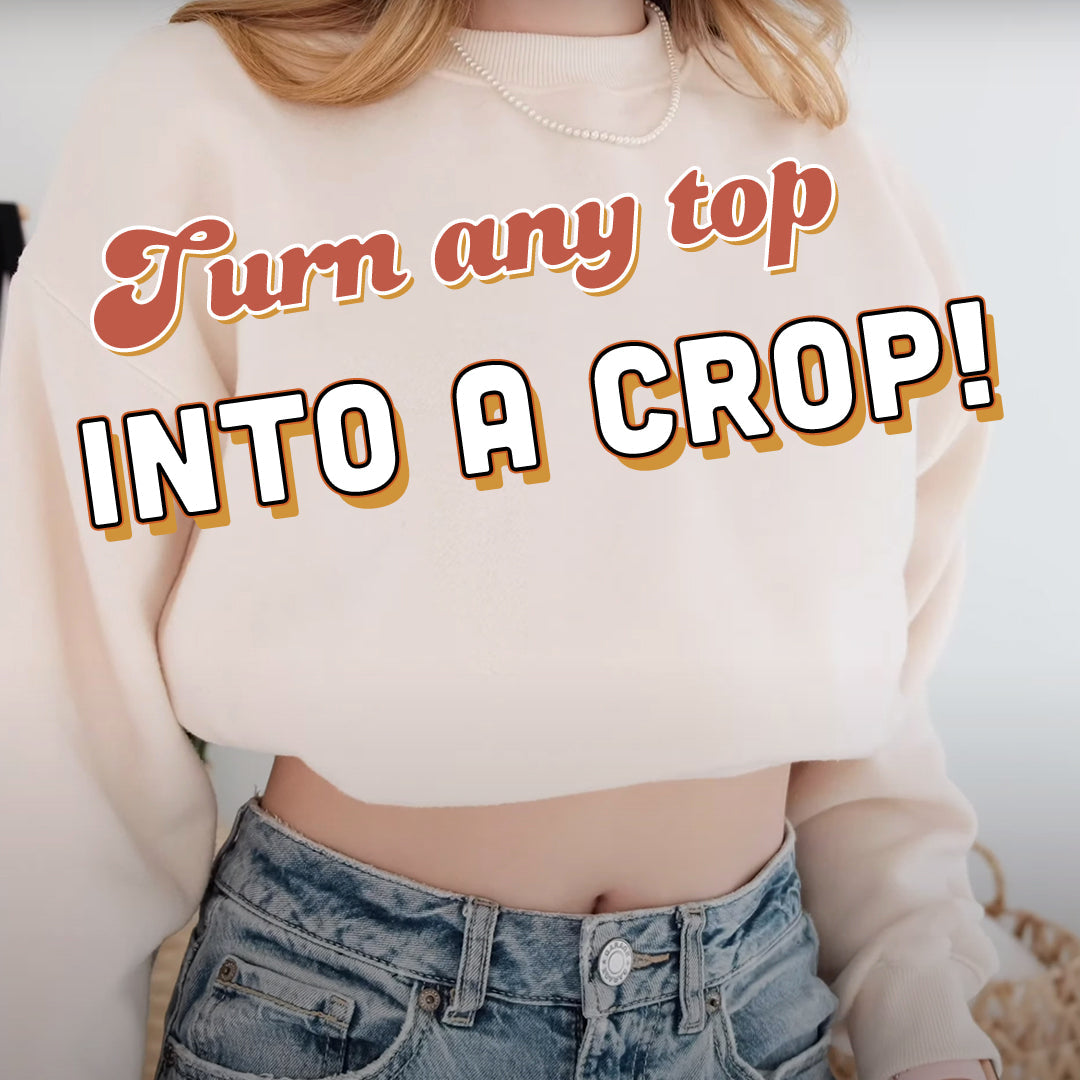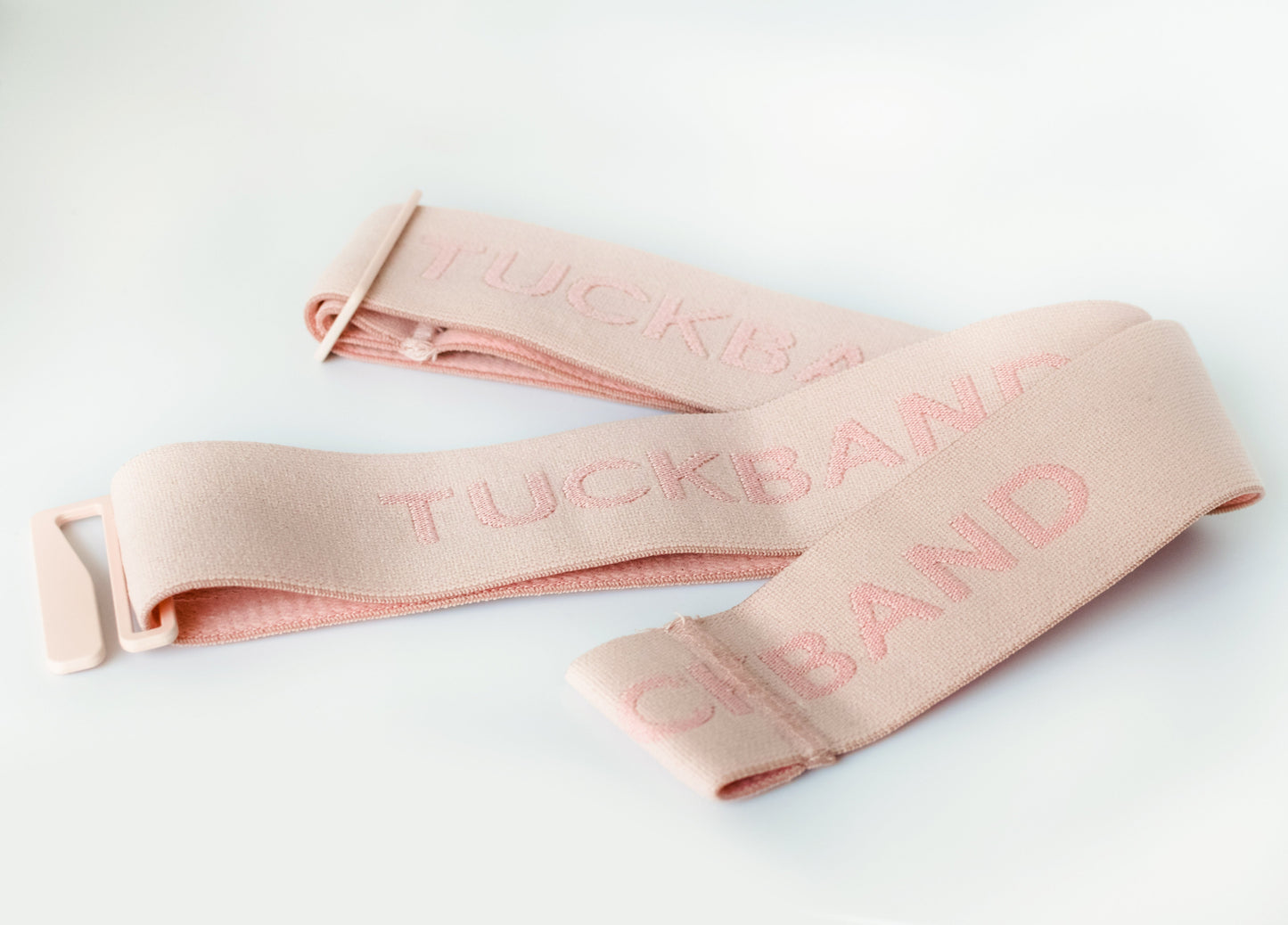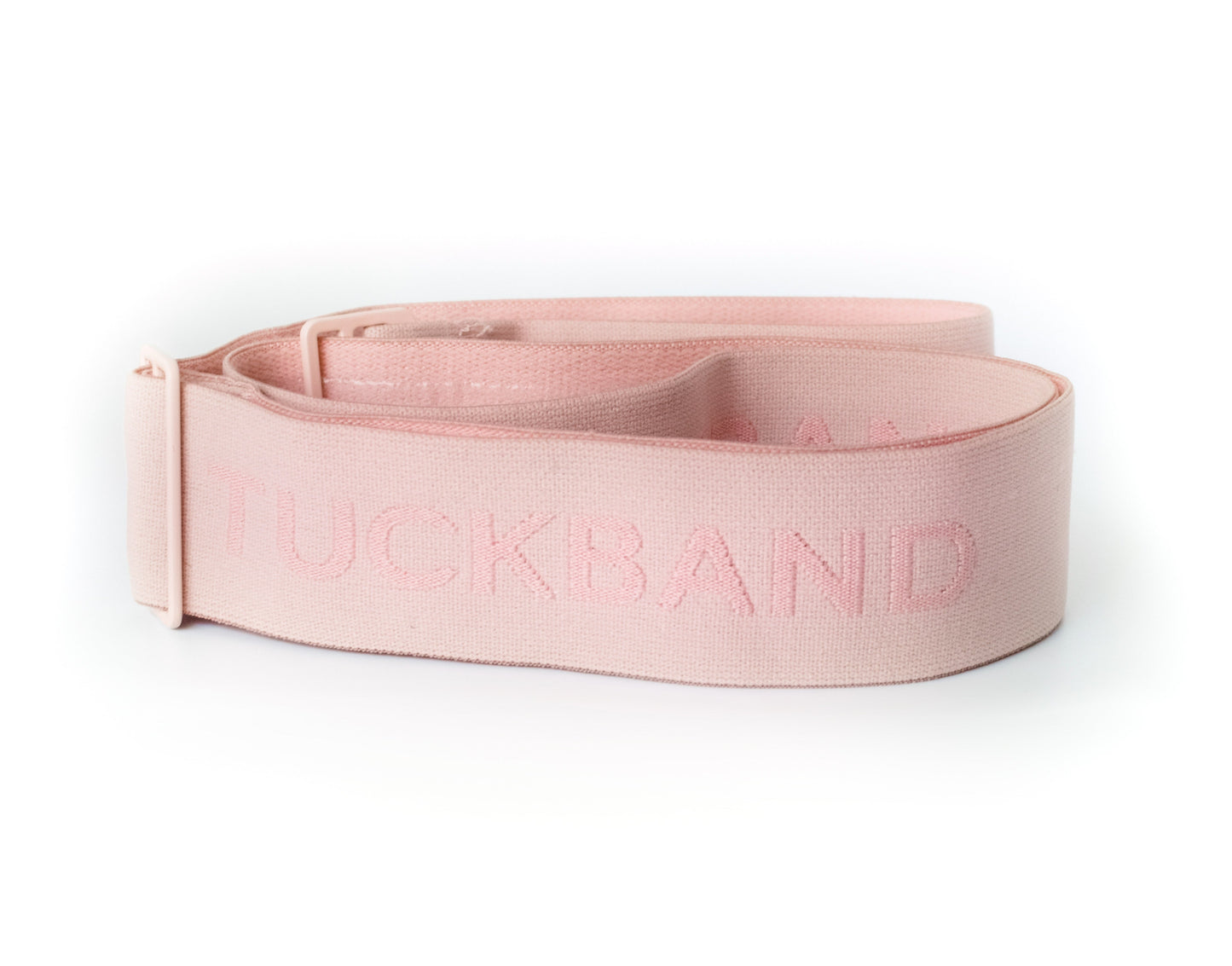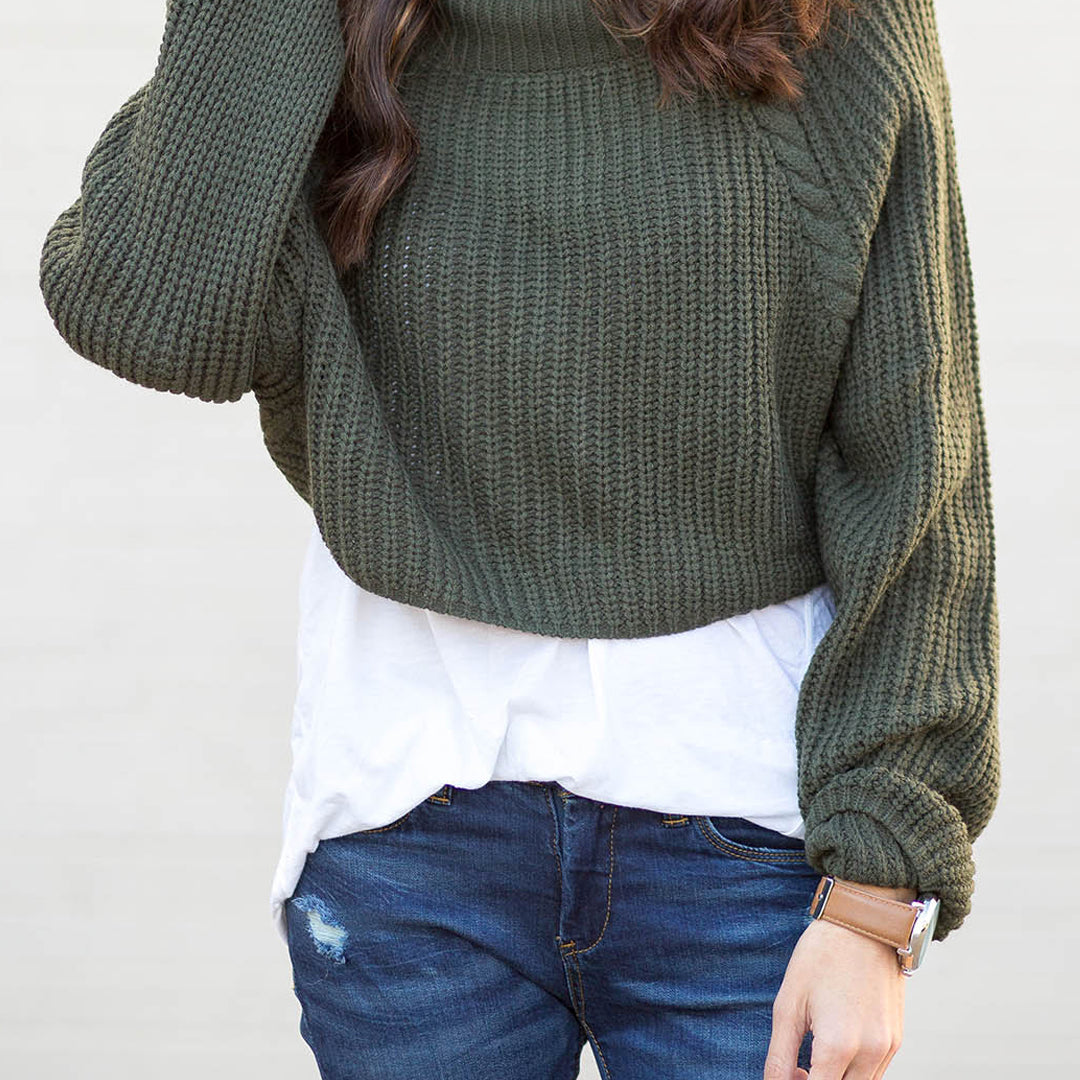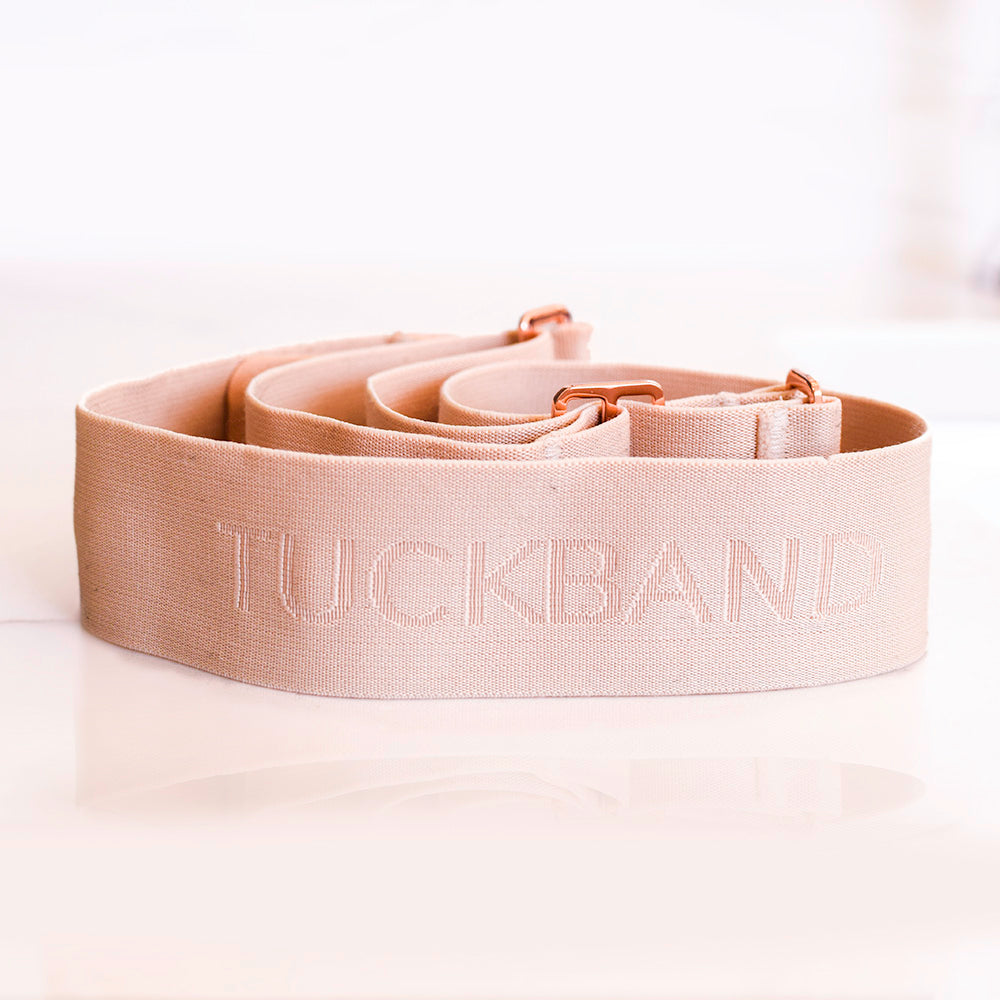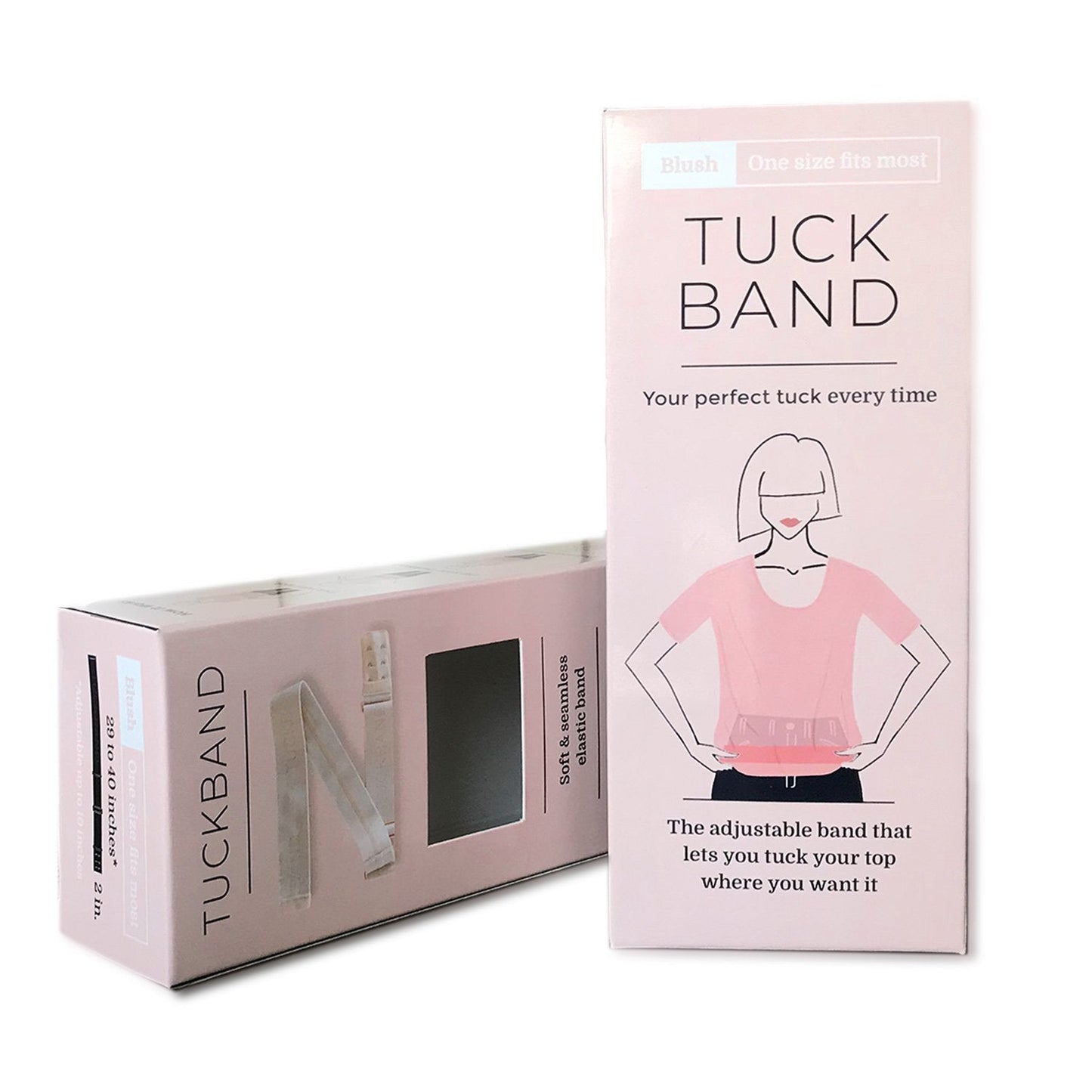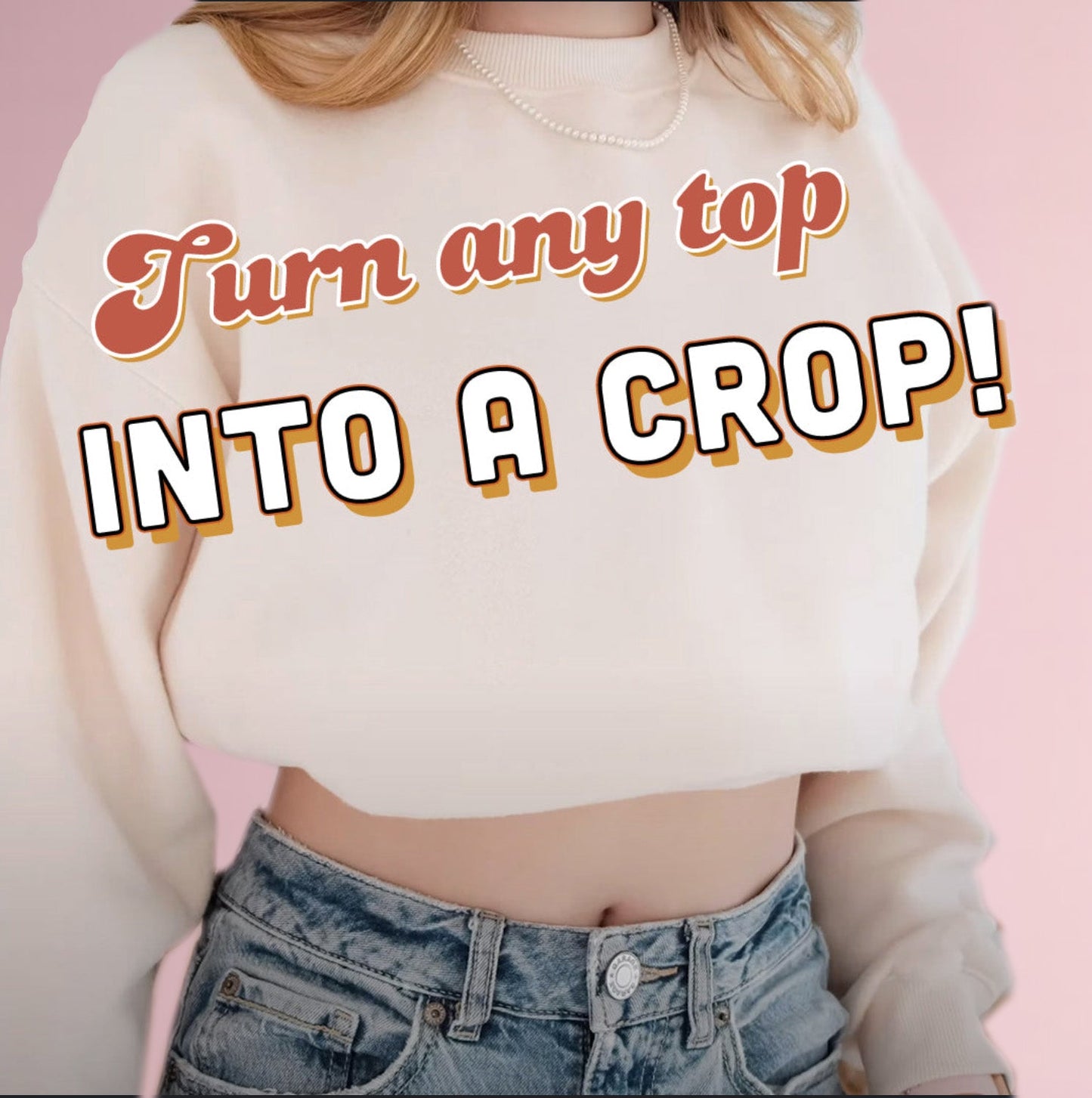 Free Shipping in the U.S.
Shipping Worldwide

Product Guaranteed,
Full Refund within 30 days
Effortless Top Tucking & Cropping
Effortless Top Cropping

Tuckband's innovative design makes it a breeze to "Turn any top into a crop." Simply adjust the belt to your desired length and secure it in place, eliminating the need for cumbersome knots or messy folding.

Adjustable & Versatile

With its adjustable functionality, Tuckband fits various body types and works perfectly with a wide range of tops. It gives you the power to customize your outfit effortlessly and experiment with different crop lengths to suit your personal style.

Secure & Comfortable Hold

Tuckband's high-quality nylon material and reliable fastening mechanism ensure a secure and comfortable hold all day long. Enjoy the confidence of a neatly cropped top that stays in place without any worries.

Sleek & Discreet

The sleek design of Tuckband adds a touch of elegance while seamlessly blending with your outfit. It allows you to create a perfectly cropped look without drawing unnecessary attention to the band itself.

Fashion Freedom

Tuckband empowers you to transform your existing wardrobe, living up to its tagline of "Turn any top into a crop." Experiment with different looks, create unique style combinations, and embrace the endless possibilities of fashion with Tuckband.

Elevate your style

Elevate your style and make a fashion statement with Tuckband - the accessory that lets you "Turn any top into a crop." Take control of your tops, unleash your creativity, and enjoy the convenience and versatility of Tuckband.
Tuck your top where you want it -  Tuckband your top!
Introducing Tuckband, the ultimate fashion accessory that allows you to effortlessly "Turn any top into a crop." Made from high-quality nylon, this adjustable belt is designed to revolutionize your wardrobe by providing a seamless and stylish way to crop and customize your tops. Say goodbye to complicated knots and messy tucks - Tuckband ensures a secure hold and a polished appearance. With Tuckband, you have the freedom to crop your top exactly where you want it, giving you endless possibilities to elevate your style and embrace fashion versatility.

Features

Luxuriously soft elastic band with seamless design for a minimal profile
One Size Fits Most: Adjustable size; size adjusts from 29 to 34 1/4 inches in length
No-slip silicone band on interior to comfortably keep your Tuckband in place
Rose slider hardware
Quick & easy to attach
Turn any top into a crop - No need to cut your tops - No need to tuck your tops into your bra - Tuckband your top.
Tucking tops since 2019